AMBUSH x Air Force 1 Low 'Phantom'
250 $ – 300 $
Free all GCC shipping on all orders over $1000
Free Saudi Arabia shipping on all orders over $250
Nike Size Guide
Nike shoe size guide
This Nike Size Charts page will help you out in finding your Nike Shoe Size in Inches, or your Nike Shoe Size in centimeters. Easy to use size charts between Nike US sizes, Nike European sizes, or Nike UK sizes.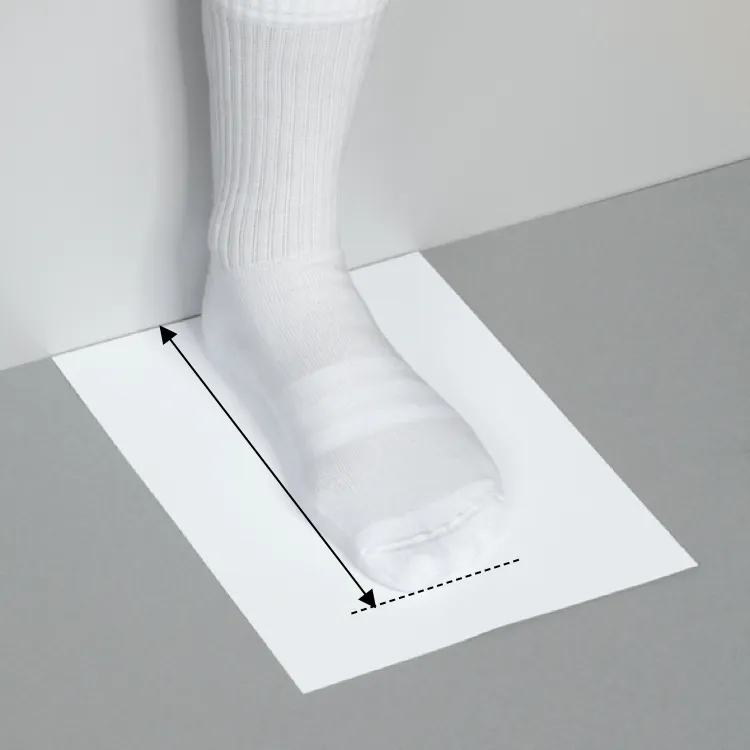 How to measure
Step on а piece of paper with your heel slightly touching a wall behind.
Мark the end of your longest toe on the paper (you might need a friend to help you) and measure from the wall to the marking.
Do the same for the other foot and compare measurements with our size chart to get the right size.
In between sizes
Your foot size measurement may be in between sizes in the below Nike Shoes Size Conversion Charts. No Panic. If you want a tight fit, go one size down, whereas if you fancy a loose fit, go one size up.
Nike general size chart and fitting
| Foot Length | Nike EU Size | Nike US Size | Nike UK Size |
| --- | --- | --- | --- |
| 22 cm | 36 | 4 | 3.5 |
| 22.4 cm | 36.5 | 4.5 | 4 |
| 22.9 cm | 37.5 | 5 | 4.5 |
| 23.3 cm | 38 | 5.5 | 5 |
| 23.7 cm | 38.5 | 6 | 5.5 |
| 24.1 cm | 39 | 6.5 | 6 |
| 24.5 cm | 40 | 7 | 6.5 |
| 25.0 cm | 40.5 | 7.5 | 7 |
| 25.4 cm | 41 | 8 | 7.5 |
| 25.8 cm | 42 | 8.5 | 8 |
| 26.2 cm | 42.5 | 9 | 8.5 |
| 26.7 cm | 43 | 9.5 | 9 |
| 27.1 cm | 44 | 10 | 9.5 |
| 27.5 cm | 44.5 | 10.5 | 10 |
| 27.9 cm | 45 | 11 | 10.5 |
| 28.3 cm | 45.5 | 11.5 | 11 |
| 28.8 cm | 46 | 12 | 11.5 |
| 29.2 cm | 47 | 12.5 | 12 |
| 29.6 cm | 47.5 | 13 | 12.5 |
| 30.0 cm | 48 | 13.5 | 13 |
Nike general size chart and fitting